Vana Spa
Exotic, opulent spa services deep-rooted in Thailand's rich culture
Inspired by the mythical ethos of the East and mystics of the legendary forest Himavanta (pronounced as Hi-ma-pan), Vana Spa provides a realm of healing and revitalization for the somnolent and the enervated. Through resorting and clearing treatments that soothe the senses, complemented by the fauna and flora mirrored from the Himavanta forest, Vana Spa Koh Samui offers an understory that is both healing and inspiring.
Paying homage to four of Thai mythology's most virtuous heroines – Manorah, Matthana, Rodjana and Busaba – Vana Spa's 4 double treatment rooms, (2 of which include a steam room and Jacuzzi) employ exotic and opulent elements that are deep-rooted in Thailand's rich culture. Conveyed by skillful therapists and realized only through the most premium blends and ingredients, each pampering is thoughtfully bred and gifted to guests.
Click here to view Vana Spa's special promotion.
Contact Details
Telephone: (66)(77) 915 555
E-mail: Vana.Spa@luxurycollection.com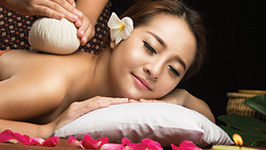 Signature Rituals
Unforgettable awakenings
Hark back to the demesne of kinnaris and kinnon-nuas with our pampering rituals that bring to being elements from the tales of Manorah, Matthana, Rodjana and Busaba. Ideally shared with a companion in one of our twin spa suites, the journey guarantees a relaxing treatment and an unforgettable awakening.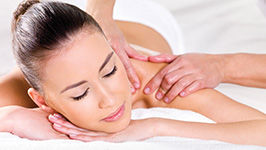 Massage Therapies
Revitalize the senses
A compendium of relaxing and uplifting massages crafted with the elements of Thailand's rich narratives, Vana Spa's massages are corporeal lullabies for the weary. Coupled with skillful, trained hands and healing oils and essences, each massage guarantees a voyage to a land where the senses revitalize.
Body Treatment
Celebration of well-being
As with the heroines of Thai mythology celebrated for their indescribably exuberant well-being and beauty, Vana Spa's treatments invite the body to restore and fortify new chapters of indulgence.
Spa Facial
Essential Cosmetology
Experts in marine beauty for over 40 years, Thalgo has drawn on the riches of the ocean to find the essential elements for authentic and effective cosmetology. Thalgo makes the most of the extraordinary potential of the sea to develop its professional facial treatments.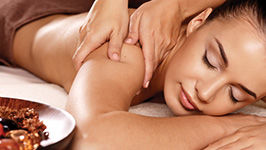 Vana Spa Day Packages
Opulent Pampering
An Exquisite combination of Vana Spa rituals and treatments to reinstate your balance and replenish your body's sense of well-being and harmony.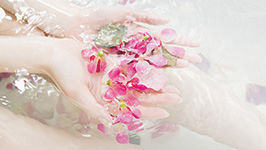 Himavanta Bath Rituals
Radiant healing
Let the ultimate pampering anthology commence in your own personal space. Vana Spa's philosophy and many wondrous facets are brought to the convenience of your own suite, while the promise of the same healing experience remains untouched and pure.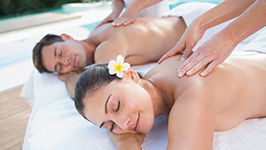 Pool Side Spa Fixes
Blissful re-energizing
Paint a sunset with your most vivid colors or enjoy a sublime self- moment while we provide you with quick re-energizing.